The Future of Global AI Governance
A comprehensive narrative around smarter AI governance.


AI Governance Report, What to Expect?
This report offers a first-of-its-kind perspective on global artificial intelligence (AI) governance that combines the legal expertise of the world's largest law firm, Dentons, the AI acumen of VERSES and guidance on socio-technical standards from the Spatial Web Foundation. Click here to read a summary of the AI Governance Report or scroll down to access and download both the executive summary and "The Future of Global AI Governance."

It introduces a groundbreaking generation of socio-technical standards that will help drive the global discourse on AI governance. New socio-technical standards can reshape how we confront the challenges of governing AI on a global scale by addressing interoperability, explainability and the exponential advancement of AI systems toward greater intelligence and autonomy.

In addition, the report proposes an AI rating system that ranks the levels of intelligence and autonomy exhibited and provides potential corresponding governance frameworks at each level while addressing fundamental questions like:
How can governments regulate AI systems that are on a path to regulating themselves?
How can humans stay in the loop to ensure AI alignment with our values, principles, and laws?
How can smarter AI Governance enable fair and equitable services for all individuals and communities?
How do we encode and enforce AI laws directly in AI systems themselves?
The Future of Global AI Governance
This paper presents a comprehensive narrative around the future of AI governance, divided into six parts.


Key takeaways provided at the beginning of each section assist readers in prioritizing their areas of interest and navigating the content effectively.


Use the button below to access the executive summary and "The Future of Global AI Governance."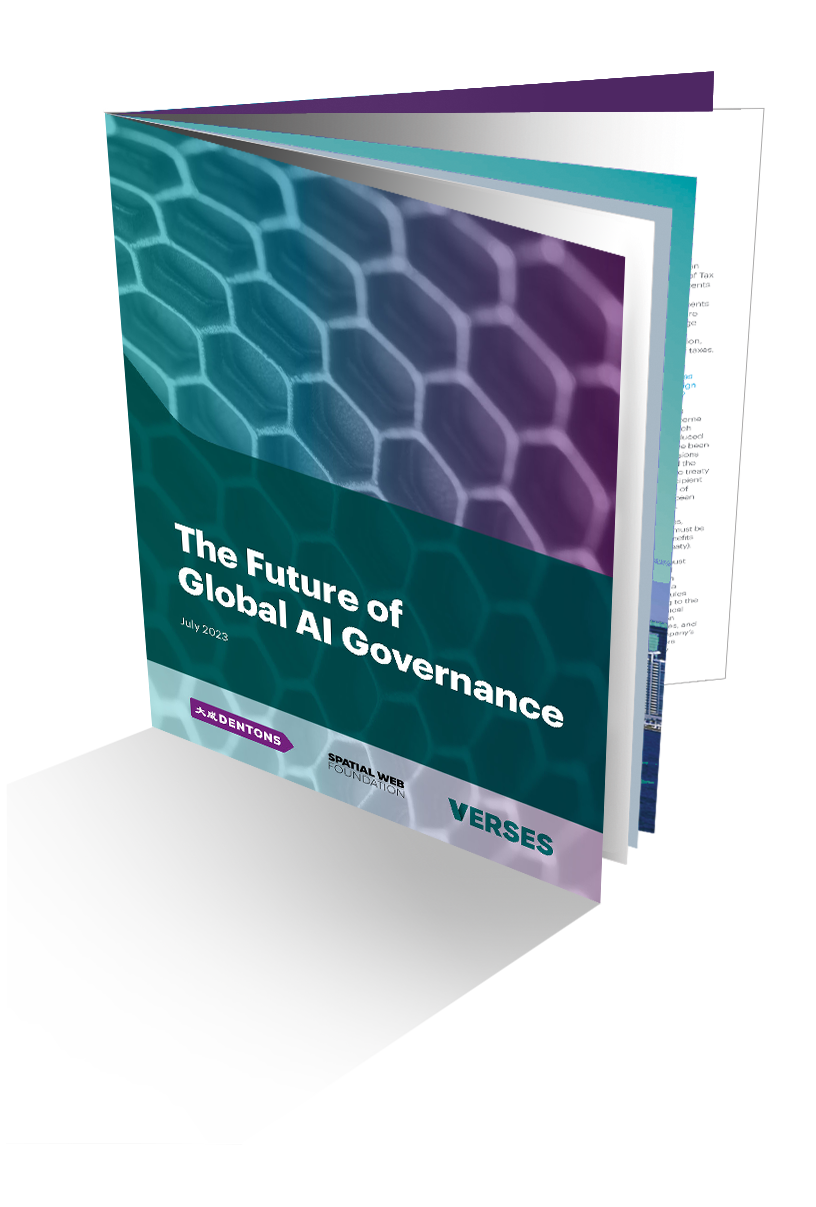 Get notified on updates for AI Governance News
Presented by VERSES, DENTONS US and Spatial Web Foundation,
"The Future of Global AI Governance"